Portable Projector Original Mini Projector
FALL ASLEEP WATCHING YOUR FAVOURITE SHOWS!
Imagine laying on your bed relaxing and seeing your favorite shows on your ceiling or wall. Everyone would love to watch their favorite shows on a 120" display and now you can! You will never be bored again.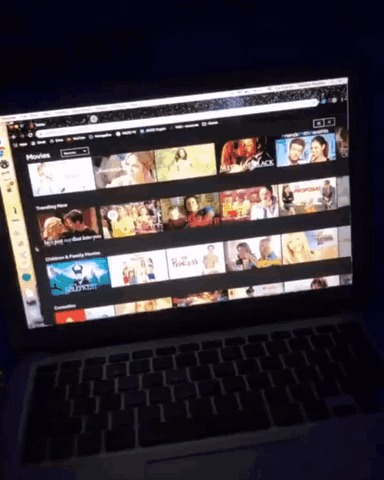 Cuddle yourself up in a blanket and watch your favorite show, movie, or series on a display as big as your TV! Make movie nights great again and enjoy time with loved ones!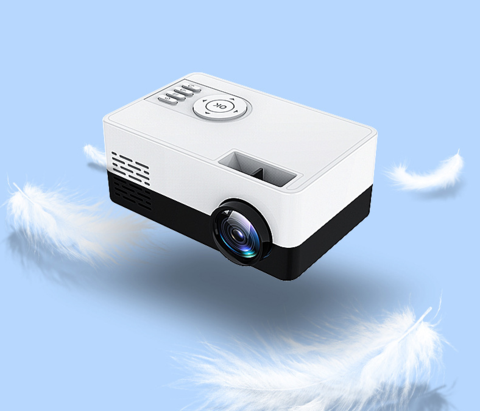 CONNECTS WITH ALL DEVICES!
The projector supports the iPhone's, iPad's, iMac's, Android devices, laptops, PCs, game consoles, TVs, and more!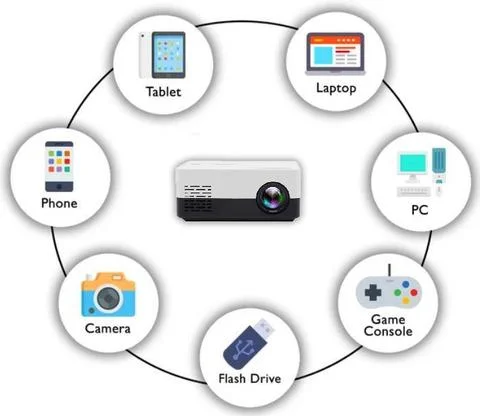 WATCH YOUR SHOWS IN THE SAME QUALITY AS TV!
Here at Portable Projector, we are proud to offer high-end LED display quality (1080p) that rival premium TV brands. There is no loss in quality for up to 10m. You can project both inside and outside!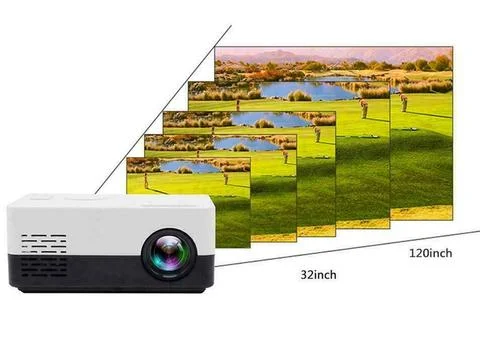 A SMALL PROJECTOR FOR BIG THINGS!
Your home entertainment system that connects to all your devices yet compact enough to fit perfectly in your bag. Watch your favorite show, movie, or series like never before, with no screen delay! You won't regret it!
FREQUENTLY ASKED QUESTIONS
Can I connect my phone? Yes, make sure to order the HDMI Adaptor at checkout as it's the only way to do so, as a USB charging cable does not work.
Does it work with the newer version iPhone? Yes, the HDMI Adaptor supports all iOS devices, including the latest iPhone. You can add the HDMI Adaptor after you click add to cart.
Can I watch Netflix/YouTube? Yes, when connected to your phone or any other device it mirrors exactly what's on the screen, without delay.
Does it support Bluetooth? Unfortunately not, however, the projector can connect to any device including phones, laptops, game consoles, headphones, and much more!
Does it have a speaker? The projector has a built-in speaker and you can also connect an external speaker or plug-in your headphones!
Does it run on battery or have to be plugged in? It doesn't support batteries. Your projector comes with a 4m long power adaptor and you can also use a power bank to connect it.
Does it connect to game consoles? Yes, the projector supports HDMI and USB, therefore can connect to all game consoles.
Is the projector noisy? No, the projector is only 15 decibels loud, which is quieter than a whisper.
What plug type does it come with? Each projector comes with a plug type specific to your country.
Can I adjust the size of the display? You can easily turn the focus bar to project your device as large as you want (20-120" display).
Can I connect it to an amazon fire stick? Yes, It has an HDMI port which is the same as the connector for a Fire Stick.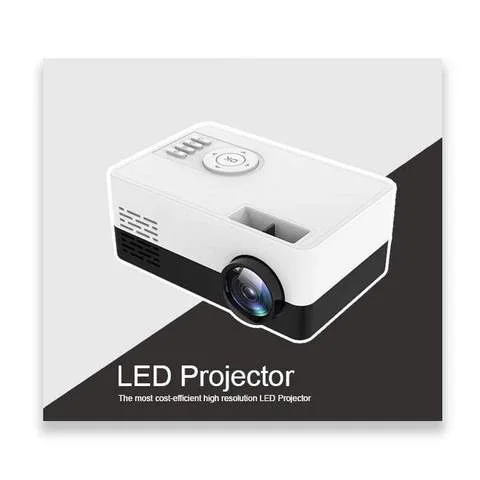 YOUR PACKAGE INCLUDES 
1x Original Mini Projector
1x Power Adaptor (Plug type is matched with your shipping address)
1x RCA cable (HDMI cable is an optional extra)
1x Remote Control
1x User Manual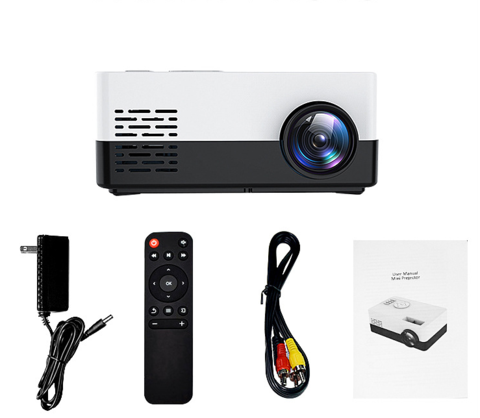 SPECIFICATIONS
Maximum resolution: 1920 x 1080p
Projection distance: 1-10m
Projection size: 20-120"
Projector size: 131 x 86 x 58mm
Brightness: 2000 lumens