Classical Wooden Manual Coffee Grinder Stainless Steel Retro Coffee Spice Mini Burr Mill
This Vintage Hand Crank Coffee Grinder is designed to help you craft your perfect cup of coffee by bringing your whole beans to your desired consistency for brewing. There's something enjoyable about hearing the cracking of the beans and breathing in the deep and rich aroma of the coffee beans as you grind your own coffee. The hand crank grinder creates a more  aromatic coffee compared to the electric grinder because the beans do not heat up during the grinding process.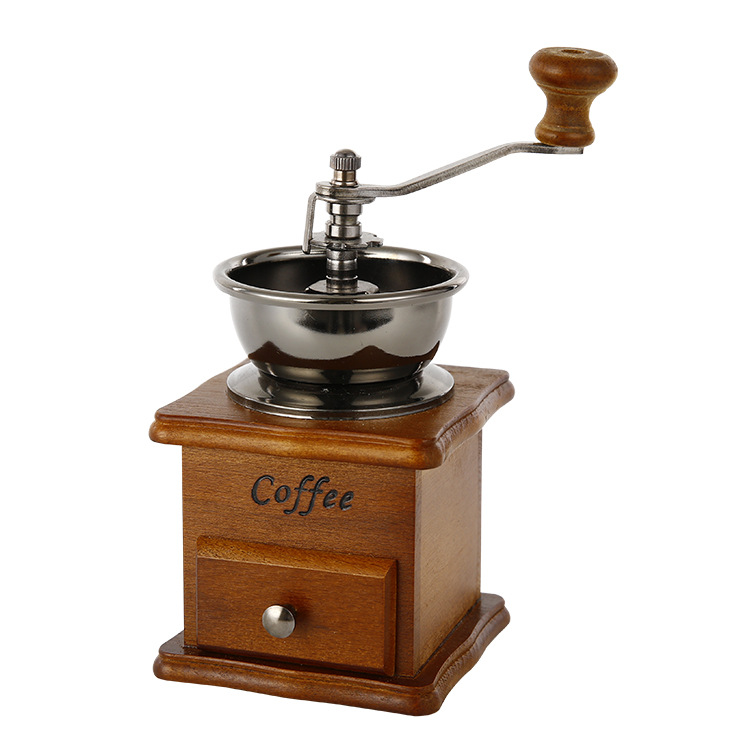 Features:
- Prime Quality This coffee grinder is made of high quality material, wood main body, metal bowl and ceramic core, durable, corrosion resistance, non toxic, healthy and safe to use.
- Vintage Design Retro and classic is the most representative features of the manual coffee grinder, full of vintage style, classical and never out of date. Fully functional piece makes an attractive display for your home decor.
- Convenient Drawer Bottom box has large capacity, very practical and convenient. It allows you to adjust the adjustment sheet to get your desired powder fineness, go down will be tinier.
- Easy Manual Hand Crank Convenient removeable hand crank mechanism consistently eliminates over 90% of the noise that grinders produce. This machine can also grind coffee, cereals, nuts, beans, herb, spice and so on.
- Easy to Clean and Storage Simple to disassemble for thorough cleaning, compactness to save space for easy storage, allowing you to travel with and brew freshly roasted ground coffee beans on your next camping, hiking, backpacking, or outdoors trip.
INSTRUCTIONS FOR USE:
1.Thickness of grains can be modifed by turning adjusting nut.
2.Place securing washer in desired position on adjusting nut then the handle and tighten with bolt.
3.Operate the handle by turning it clockwise.
4.Turn the adjusting nut fully anti-clockwise to produce the coarsest grain.
5.Clean the exterior with mild detergent and damp cloth.Every 3 months,grind1/3 cup of rice to keep the mechanism clean.Clean the inside with a clean brush, solid wood, can not be washed directly with water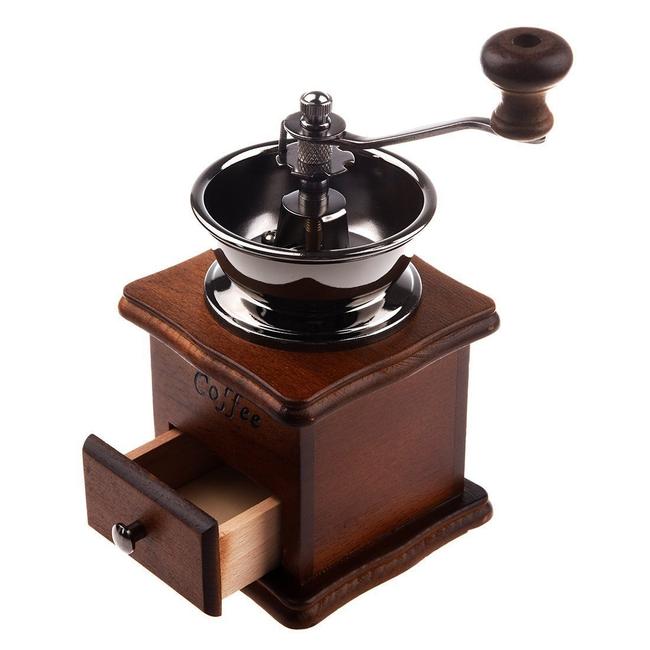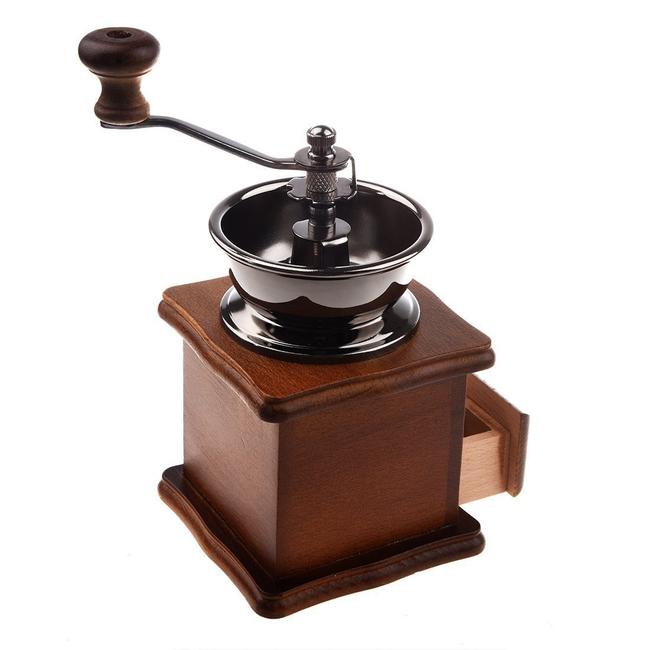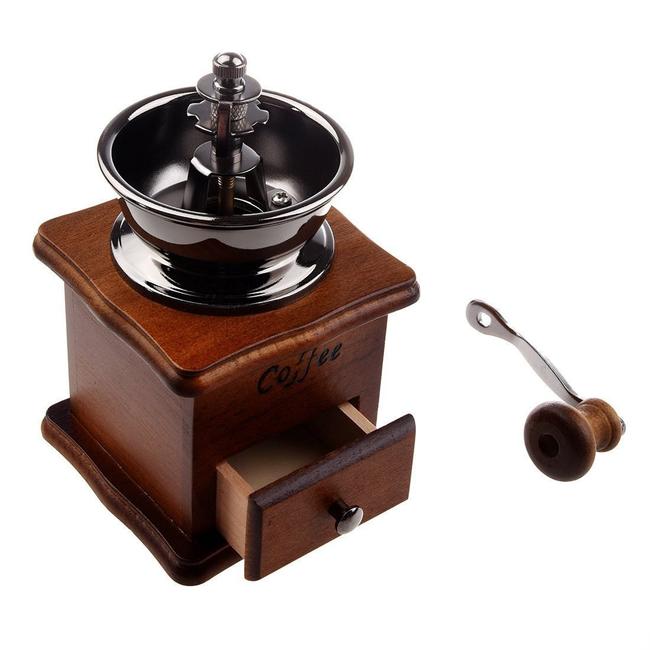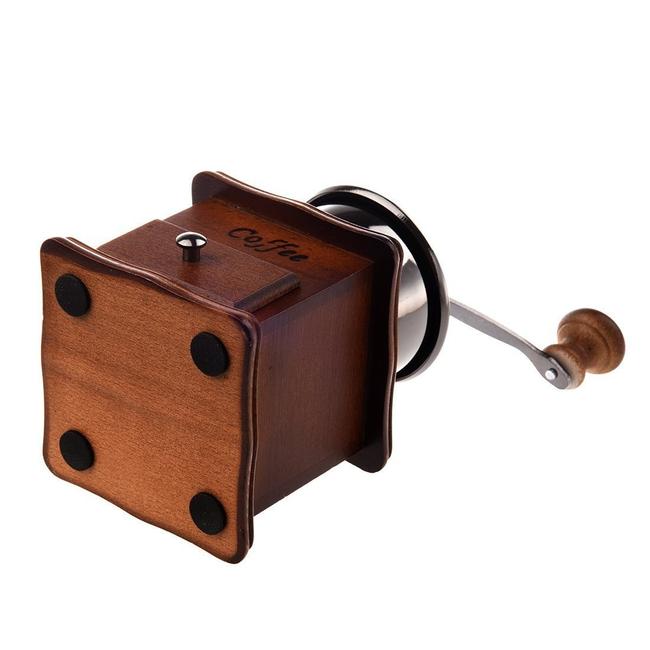 Specification:
Material: Wood
Size: As the picture shows
Color: Brown
Style:Vintage Coffee Grinder
Material:Wood&Stainless Steel

Packing Includes:
1x Coffee Grinder